Okay, the air temperature is 82 degrees. The relative humidity is 63%. There is not a cloud in the sky, the winds are slight out of the east at 9 mph, and the water temperature is 76 degrees. You've got the whole day ahead on your own private beach. What are you going to do? Well fish, of course!
Melbourne Beach, Florida has plenty of fish and fun for the avid angler, regardless of your experience. Whiting, Red Fish, Pompano, Blue Fish, Lady Fish, Sheepshead, Blackdrum and Snook are plentiful here. Whiting is the most common, swimming in large schools just off the beach most of the year. Local fishermen suggest using shrimp, fresh cut clams or sandfleas as bait. Swap fish stories and pick up everything you'll need at Black Dog Bait & Tackle. Whiting are not regulated and you can catch and keep your fill. Click on the link http://www.foodnetwork.com/recipes/whiting-with-garlic-and-lemon-recipe.html to try a delicious recipe for all those fish you'll catch!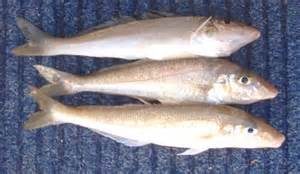 So you've decided you're going fishing. What kind of license do you need? Do you even need a license? What if you want to freshwater fish?
Let's start with our non-resident visitors to Florida:
A saltwater fishing license will set you back $17 for a 3-day pass, $30 for a 7-day pass or $47 for a one-year pass. You may use it to fish either from shore, a pier or from any watercraft. It will take you 30 days to receive your license, but you will be issued a TAN (Temporary License Number) immediately. Keep a copy of this TAN if you plan on fishing prior to receiving the actual license. If you plan on fishing for Snook or Tarpon, an additional license will be required. Visit www.floridafishinglicenses.org for further information. A separate license is also necessary if you plan on doing any freshwater fishing. Across the barrier island that Melbourne Beach is located on the Indian River Lagoon, the most diverse estuary in North America. It is home to more than 2,100 species of plants and over 2,200 species of animals. Freshwater licenses are the same price as a saltwater license.
Florida Residents:
For those residents who will be saltwater fishing from land and/or a pier only, a FREE Shoreline Fishing License will be issued. Otherwise you may apply for a yearly license to saltwater fish from either shore or boat for $17. The cost for a freshwater license is the same at $17 per year. A combo license to fish both fresh and salt is available for residents of Florida for $32.50 per year.
For any and all questions pertaining to licensing, quotas and species of fish allowed on your license, visit www.fishandwildlife.com
Remember…
A bad day of fishing is still better than a good day at the office!
and…
A reel expert can tackle anything!
The beach is open and the fish are calling your name at
Contributed by: Dianne Date